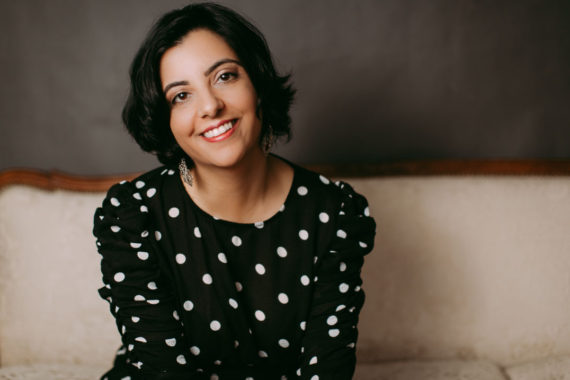 Registered Therapeutic Counsellor

Shahaa Kakar, RTC

I am a Registered Therapeutic Counsellor (RTC #2222) and a member of the Association of Counselling Cooperative Therapists of Canada (ACCT). I offer private counselling for individuals with a focus on the following areas:

Anxiety & Depression
Post-Partum Depression / Anxiety
Self worth / self esteem issues
Loss and grief
Life transitions
Relationship issues
LGBTQ2IA+ Support
Counselling Philosophy / Therapeutic Approach
Counselling is not a formula. Each person is unique and your healing process is unique too. I work with my clients to chart a path towards healing that works for each individual. My therapeutic approach is experiential in nature and is grounded in Transpersonal Psychology and Bowen Family Systems Therapy. I also draw on my intuition to help get to the root of what is happening for my clients and support them to find their own answers.
The experiential nature of therapy means that I will invite you to feel your feelings in sessions, not just talk about them. I will guide you through various processes and exercises, always with your permission and agreement, designed to assist you in understanding what your feelings are telling you and to help you move through them towards your goal state. You will always be in the lead – you will determine your own goals as well as the pace of therapy, with me as your guide and supporter.

Drawing on family systems theory, we may explore your family to identify what is being passed on through the generations, and what is landing on you from your family of origin. Specifically, we will work to understand the anxiety present in your family based on losses from the past, the rules that were formed around these losses, and how all this impacts your feelings, thoughts & actions.

Transpersonal psychology is grounded in the belief that we are more than the sum of our experiences and we each have a unique purpose and unique gifts to offer the world. Transpersonal psychology also understands our anxiety as rooted in our sense of separation and disconnection from ourselves and from each other. Drawing on this framework, I will encourage you to explore your own spiritual beliefs, personal values and unique purpose in the world.
I strive to be inclusive and intersectional in my practice. I am welcoming to people who are LGBTQ/2S; I am body positive and sex positive; and I deeply value the diversity of human experience and expression.
Client Testimonials
"Often it's the things from long ago that affect you in the present day and suddenly, one day, you can't ignore them anymore. Shahaa has helped me gain clarity and acceptance, gratitude and calm. She is a pleasure to work with, and her insights about the human condition help me accept myself, and my place, in this big, beautiful world."
"I recommend Breathing Space Counselling with my whole heart and soul. Shahaa is deeply kind, non-judgemental, and insightful, with intersectional political and systemic analysis. I trust her completely."
"I was referred to Shahaa as I was grappling with anxiety, as well as some family of origin and relationship issues. Shahaa was instantly a good fit. In addition to making me feel completely at ease, she was able to call on her knowledge of psychology and human nature to explain some of what I was feeling and experiencing – helping me to understand the WHY of how I was feeling and reacting in certain situations, in addition to working on solutions. I had several huge "Aha!" moments working with Shahaa. I will draw upon these new insights as I navigate this next chapter. Thank you, Shahaa – you're a really gifted counsellor."
"Shahaa is not just "another therapist", it seems she was born to help people grow. She gets right to the heart of a problem and helps us see that there is always a way out. She is kind and deeply caring. She whole-heartedly connects to people she cares about and really cheers them on as they move forward in life."
Education & Training
3-Year Counsellor Training Program in Applied Transpersonal Psychology from Clearmind International Institute, 2011-14
The Edge – Addictions & Attachments Workshop, 2017
Understanding Post-Partum Depression Training Session, 2017
Somatic Therapy Training Course, 2017
Family Constellations Workshop, 2018
Trauma-Informed Care Workshop, 2018
Vulnerable Leadership Workshop, 2018
Accelerated Experiential Dynamic Psychotherapy Workshop (AEDP), 2018
Parenting After Trauma Workshop, May 2018
The Art of Couples Counselling Workshop, June 2018
Availability
I am available for sessions on Mondays (mornings and afternoons), Wednesdays (evenings) and Fridays (mornings). Please click the "Book an Appointment" button to make an appointment with me.